Sygnały uspokajające utrzymują harmonię i dobre samopoczucie psa. Są wyrazem życzliwości psa i pomagają unikać sytuacji nie komfortowych i konfliktów. Psy mają genetycznie wpojone sygnały uspokajające, nie są one zależne od rasy, płci czy wielkości. A co ciekawe, psy zaczynają używać CS-ów (Calming Signal – ang. sygnał uspokajający) już w pierwszych godzinach życia (pomimo iż nie widzą i nie słyszą, więc nie mogły ich zaobserwować u matki czy innych psów!).
Znamy około 30 sygnałów uspokajających, które ułatwią nam kontakt z naszym psem i zrozumienie kiedy znajduje się w sytuacji dla siebie nie komfortowej. Nie dość, że my widzimy CS-y, to możemy na nie odpowiadać. Będzie to przez psa zrozumiane, gdyż nie ma znaczenia czy sygnały są wysyłane przez innego psa, człowieka, czy np. lodówkę (gdyby potrafiła je wysyłać!).
Sygnały uspokajające:
oblizywanie się
odwracanie wzroku
ziewanie
mrużenie oczu
chodzenie po łuku
spowolnienie ruchów
i wiele innych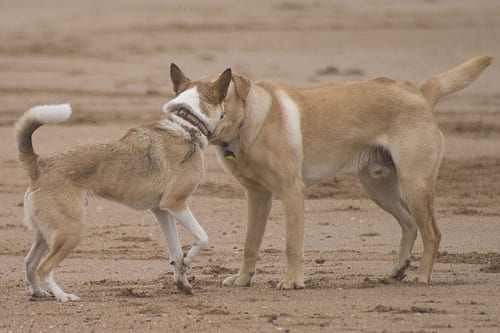 Psy prezentujące napięcie mięśni, ogony sztywno ustawione do góry, sierść zjeżona.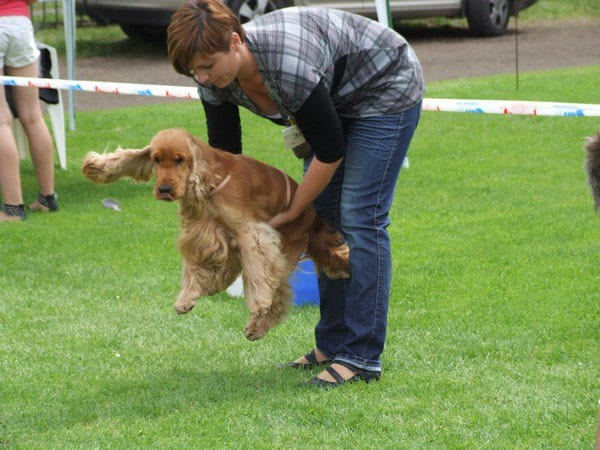 Pies podnoszony, który traci równowagę, nie czuje się komfortowo, więc oblizuje się – czyli wysyła sygnał uspokajający do swojego opiekuna – informując, że sytuacja jest dla niego stresująca.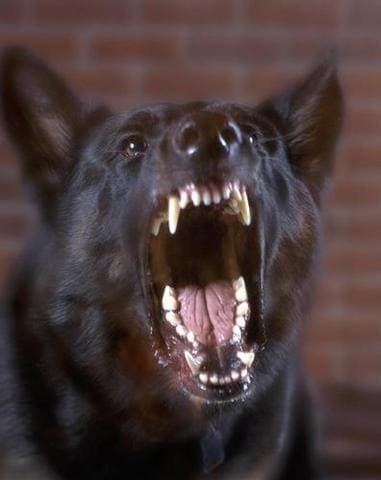 Pies szczekający, obnażający wszystkie zęby. Nie jest to już sygnał uspokajający. Pies prezentuje sygnał grożący, gdyż najprawdopodobniej wcześniejsze sygnały uspokajające nie były skuteczne.